Konnichiwa gaezz
Ya lord mukanya uke banget anjir #maafjiwafujoshikumat
Ann mau kasih info tentang live action ini bcz bagus dahh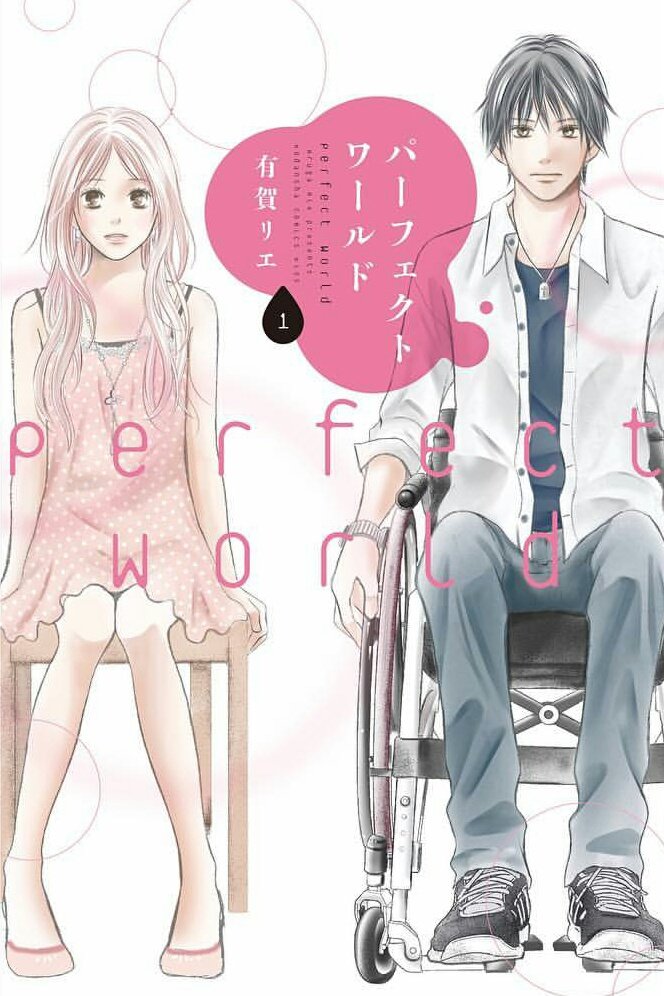 Information
Published:
Mar 24, 2014 to ?
Genres:
Romance, Slice of Life, Josei
Authors:
Aruga, Rie (Story & Art)
Review :
Manga romance Perfect World versi aslinya menceritakan kisah seorang perempuan bernama Kawana Tsugumi. Ia berkerja di sebuah perusahaan desain interior. Suatu hari ia diharuskan untuk menghadiri acara pesta bersama klien dari kantor arsitek. Disitulah secara tak disangka ia kembali pertemu cinta pertamanya saat SMA. Cowok bernama Itsuki itu terlihat lebih tampan dari tampangnya dulu. Membuat hati Tsugumi kembali berdegup kencang. Sampai akhirnya ia menyadari suatu hal menyedihkan. Itsuki kini terduduk di atas kursi roda.
Catatan author:
Jujur saja author belum baca manganya namun dilihat dari review, manga ini terlihat menarik dimata author waktu pergi ke gramedia pun author juga belum menemukan manga ini. Maafkan juga author yang belum menemukan trailernya :v
Sayonaraaa~